The beautiful traditional building that houses the Information Center consists of two (2) levels.
On the ground floor, there is a reception area and a showroom, as well as a lounge dedicated to fishing and generally the traditional activities of the islanders. Specifically, in this area you will find fishing gear that has been traditionally manufactured by the fishermen themselves for the last 70 years, loom, hook and more.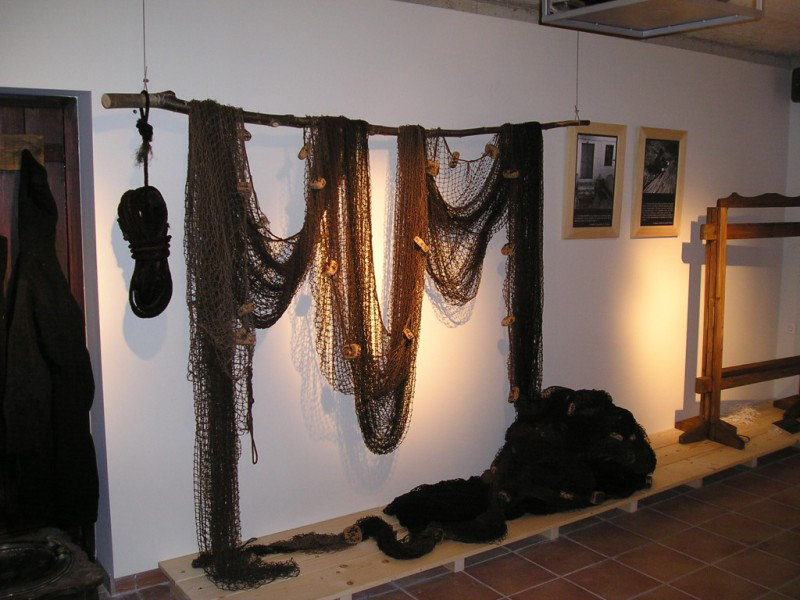 Upstairs there is an exhibition on the lake's natural environment.
More precisely, the first section features a lot of information about Pamvotida – its environment, the area where it is located and its long geological history.
On two stands, the visitor can wear headphones and hear interesting narratives of various myths, legends and old stories about the natural environment of the lake and its surrounding area.
Onwards there are various transparent exhibits, each of which gives information on the main plants of the lake, the fish that live there, and the different species of birds, amphibians and mammals.
The next section informs the visitor about human impact on the lake and its ecosystem. The end of the exhibition is devoted to the timeless value of the lake, which served as a refuge and natural crossroads for humans and animals from prehistoric times to the present.
Just before the exit, there is a large screen featuring an extremely interesting and short slideshow for Pamvotida, as well as a touch screen, where one can discover suggested hiking trails in the wider area.
The report reminds us that the future of the lake depends on us and how its proper management affects it and its surroundings.